Piggy Spay: Extend Lives, Ensure Happiness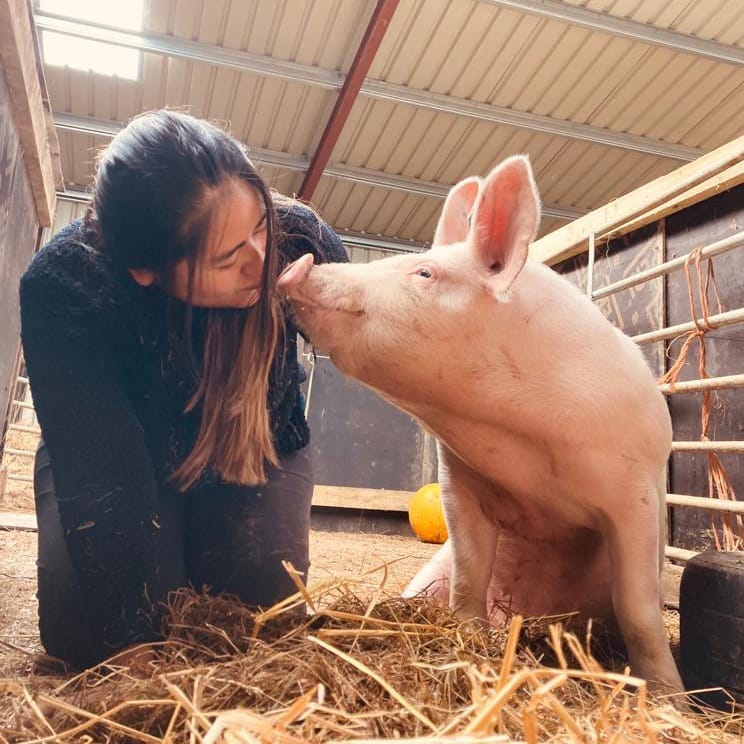 🌟What benefits will spaying have for the welfare of our 40 unspayed 🐷pig ladies you might ask?
Unspayed females face a much greater chance of death from reproductive illnesses as they age, the symptoms of these can begin at as young as 4 years of age. Unspayed females are estimated to only live half as long as their spayed counterparts. We want our wonderful girls to live as long as possible with as little suffering as possible, so spaying is a no-brainer for us. It also makes financial sense to raise the funds for the girls to have this operation now, as the medical costs will be much less than they would be to treat the reproductive illnesses that would inevitably occur for many if not all, if left unspayed.
In the past year we have taken in over 80 pigs that desperately needed a lifeline, so with the now 150 animals in our care at MLPR we are under a lot of pressure financially and could really use your help to ensure our girls have long and healthy lives. The cost of spaying can vary between €200 and €500 per female depending on her size and any complications that may occur. Your help would be greatly appreciated by us and our piggie ladies.

The specifics, what your donation will provide for the ladies in our care:
Spaying prevents cancerous tumors and growths in the uterus and other reproductive diseases.
Spaying prevents Pyometra, a severe infection in the uterus which is very common, and can very often be fatal
Spaying also prevents the monthly heat cycle and the stress, discomfort, behavioral challenges and potential injuries that may go along with this, for the females and their herd mates.
Spaying will allow our girls to live much longer and with much less suffering.
Spaying will also eliminate pregnancy risk although at MLPR the risk of this is very low.
Spaying now will mitigate huge medical costs and suffering in the long run and allow us to focus our attention on providing the most enriching lives for our pigs rather than comforting them in illness.
Laura Quinn
From Yoshi's family❤️ thank you for taking such good care of her!
Robin Harndorf
All my love to these amazing piggies xxx