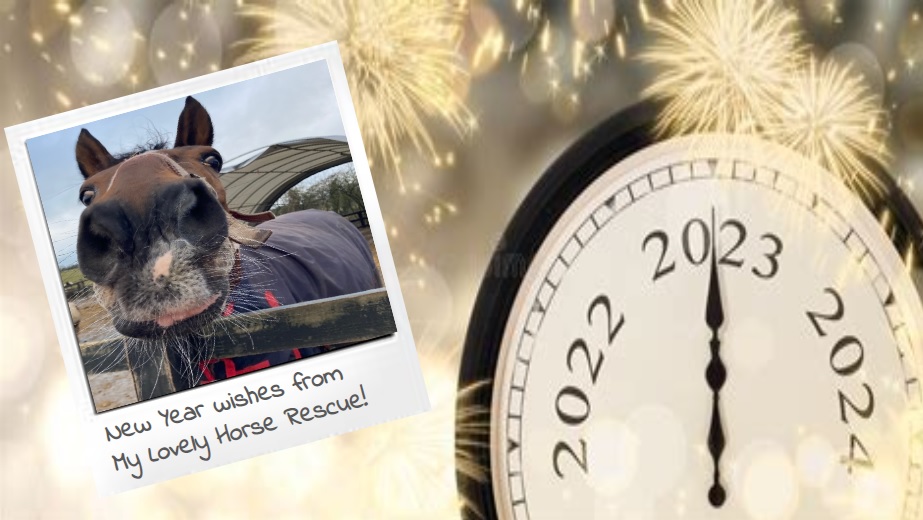 As 2023 dawns, can we resist the urge to pick up where 2022 left off and stave off the busy-ness of our lives a while longer? Rather than launching headlong into plans to reach new goals and targets, to create new starts and new selves, can we take a moment to acknowledge that we are enough, just as we are?
With that in mind, our New Year wish is simple – be kind, be gentle, be considerate and be compassionate to yourself and to others, both humans and animals. It costs nothing to do so yet means so very much to us all.  
The MLHR Newsletter will be taking a break for now. We hope you have enjoyed reading it each month as much as we have enjoyed writing it for you. We are so grateful for your continued support for all our wonderful animals and for everyone in My Lovely Horse Rescue. You can keep up to date with all the news from My Lovely Horse Rescue, My Lovely Pig Rescue, My Lovely Dog Rescue and My Lovely Charity Shop via Facebook and Instagram.
Wishing you much joy, love and laughter for 2023 from the MLHR Newsletter Team.