Hello and welcome to the March issue of the My Lovely Horse Rescue Newsletter!
It's long been said that March comes in like a lion but goes out like a lamb. We've had our share of being jostled about with storms in the past month and we're keeping our fingers crossed that milder weather will arrive in time for St. Patrick's Day!
In February we took 45 animals into our care. Every soul has been welcomed with open arms and we will love and care for them until they find the forever homes they truly deserve. We are delighted that in the past month…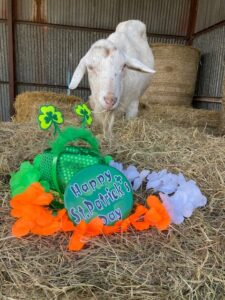 To read more sign up to the MLHR newsletter:
Already subscribed? Check your email inbox for this month's newsletter!