Hello and welcome to the February issue of the My Lovely Horse Newsletter!   
We've had storms, we've had snow, but it's finally here – that much-longed-for stretch in the evenings and here at MLHR we are well and truly getting that Spring into our step! 
In the last month, 43 animals were taken into our care and we assisted with many more rescues and calls for help and advice. With so many new arrivals, it's…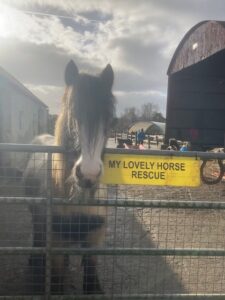 To read more sign up to the MLHR newsletter:
Already subscribed? Check your email inbox for this month's newsletter!