My Lovely Horse Rescue Newsletter
Issue 1
August 2021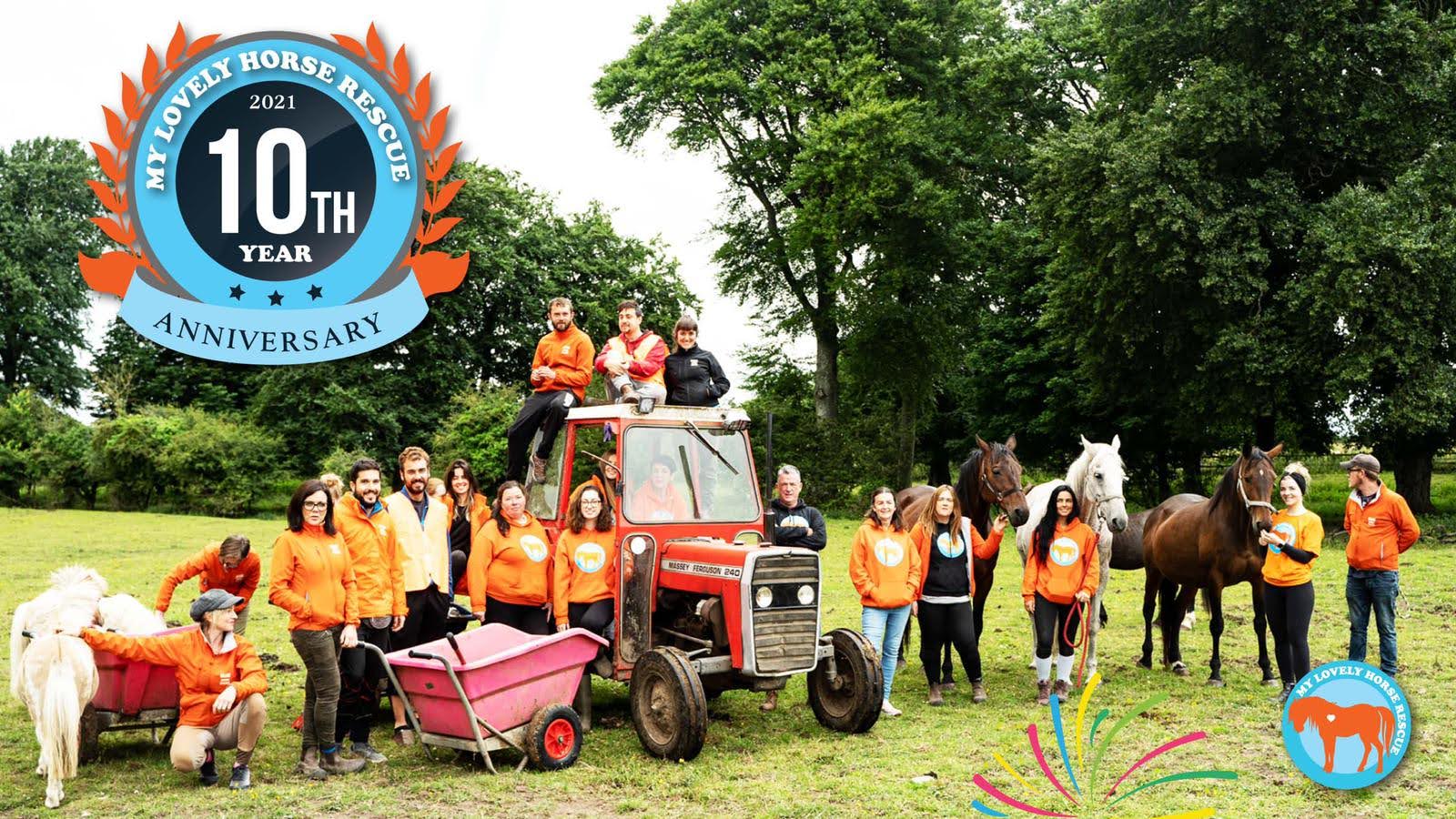 Welcome to My Lovely Horse Rescue's very first newsletter! This year we celebrate our 10 year anniversary in animal rescue. What a decade it has been for us all and what amazing friends we have made along the way, both two, three and four-legged.
MLHR began when our three amazing founders, Martina Kenny, Deborah Kenny and Cathy Davey decided enough was enough with equine abuse everywhere and went out to rescue their first two horses.
Now 10 years later, MLHR is at the forefront of animal rescue in Ireland. We have three rescue centres, two in Kildare and one in Cork, and each year hundreds of animals pass through our gates: horses, donkeys, mules, pigs, goats, dogs, cats. We are there for them 365 days a year and we especially help rescue the old, the very young, the sick and the severely injured, those for whom the world no longer can find any use. To us they are very special and welcoming them onto our MLHR farms and getting to know them all is such a joyful experience.
We would like to say the biggest heart-felt thank you to everyone who has made MLHR possible through the years. We would not be here without you and so many animals would never have known joy and love in their lives. 
So for our first issue we are going to take you all on a quick whistle stop tour of the last ten years. 
A message from our founders
'The last 10 years have been incredible. We feel so privileged that each day of our lives we can give back to all our rescued animals the life they deserved from the start and we are so grateful to every single person who has been part of this amazing journey with us.'
– Cathy, Martina and Debs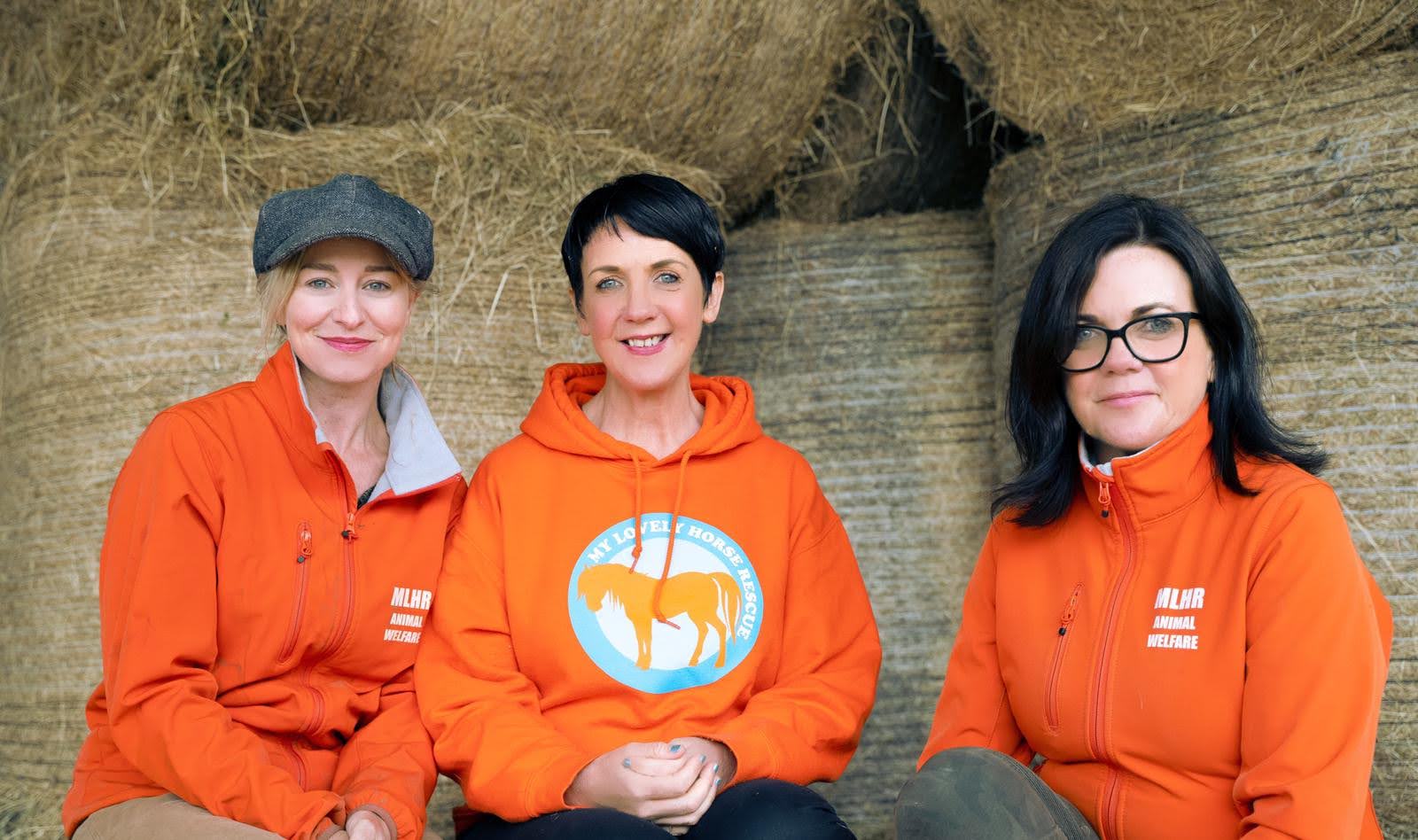 My Lovely Horse Rescue:
Milestones in our First 10 Years
2011
My Lovely Horse Rescue's humble beginnings started in 2011 with the rescue of two horses, Cherry and Blossom.  Martina, Debs and Cathy had no land, no horsebox and no real idea of where it would all lead, just a burning desire to do the right thing and save horses' lives. So they borrowed a horsebox, got the loan of a stable from a friend and Cherry and Blossom were on their way to a new life.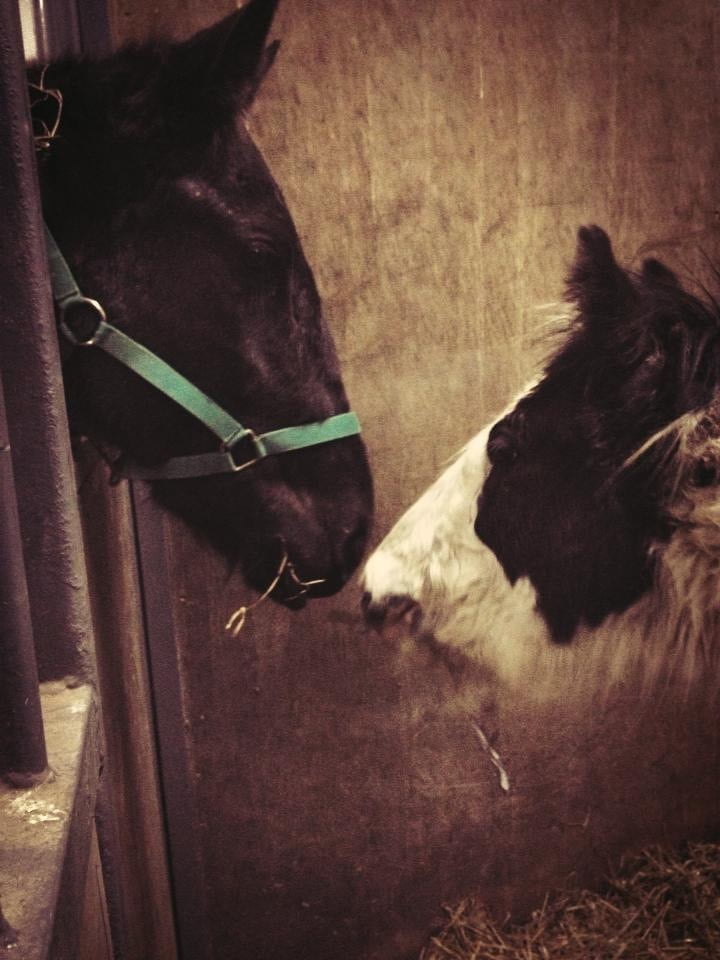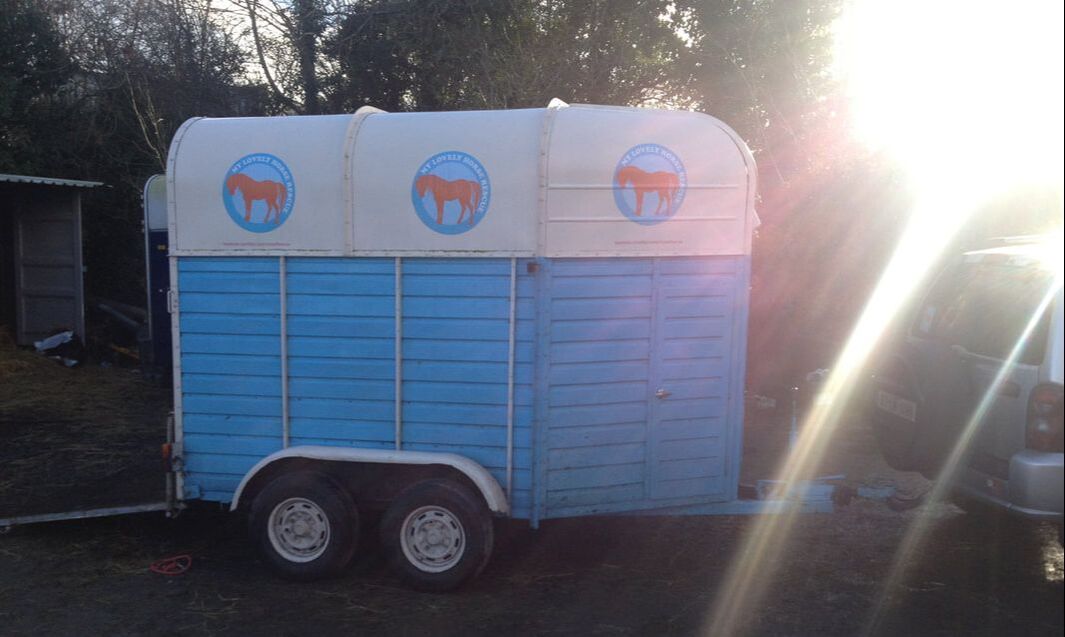 2012
In 2012 Maggie, founder of Dogs Aid and close friend of our own founders, got us our first horse box. This box helped us rescue even more horses and by mid 2012 we had hit the milestone of rescuing 25 horses.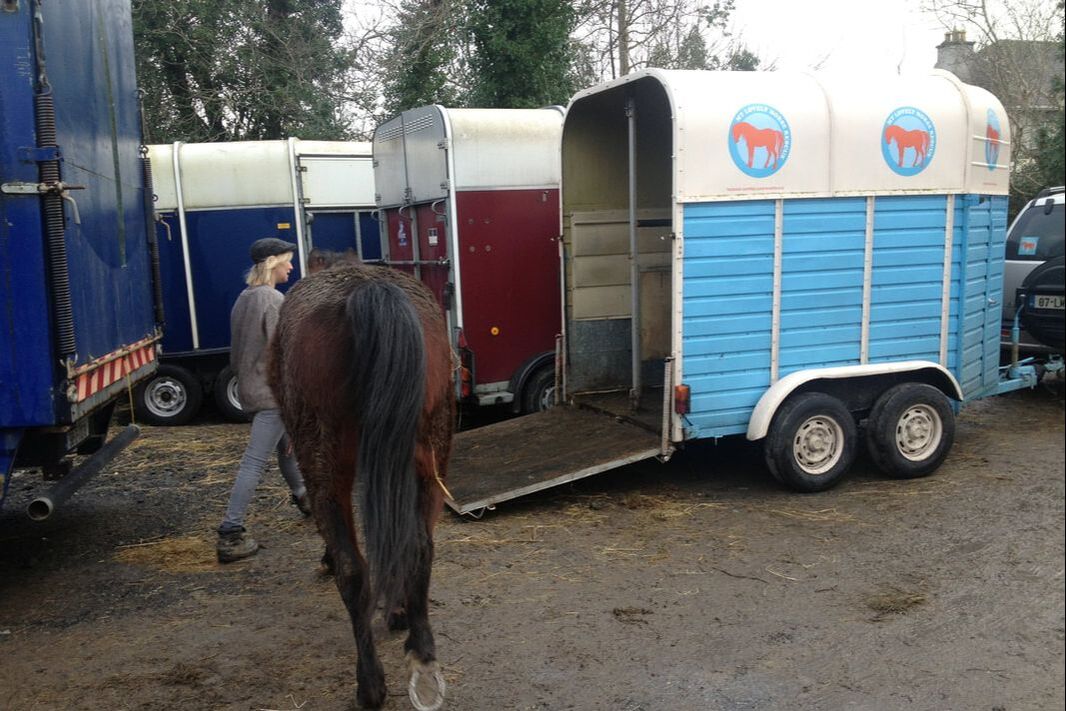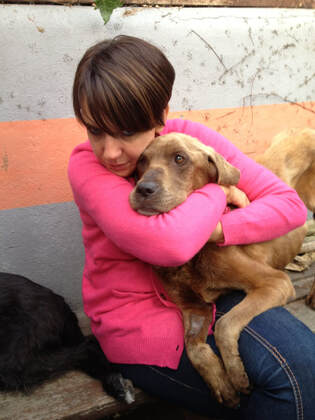 2013
In 2013 we went to our first Electric Picnic and this is now a yearly tradition for us. We started out small with one little horsebox, one horse named Jenny, one poster and a handful of volunteers and we have now expanded into the MLHR Ranch!
In 2013 we also rescued Rosie, the first of many dogs that would make their way to us. She was in a terrible state when she was found but received the best of care and lived the rest of her life with Martina.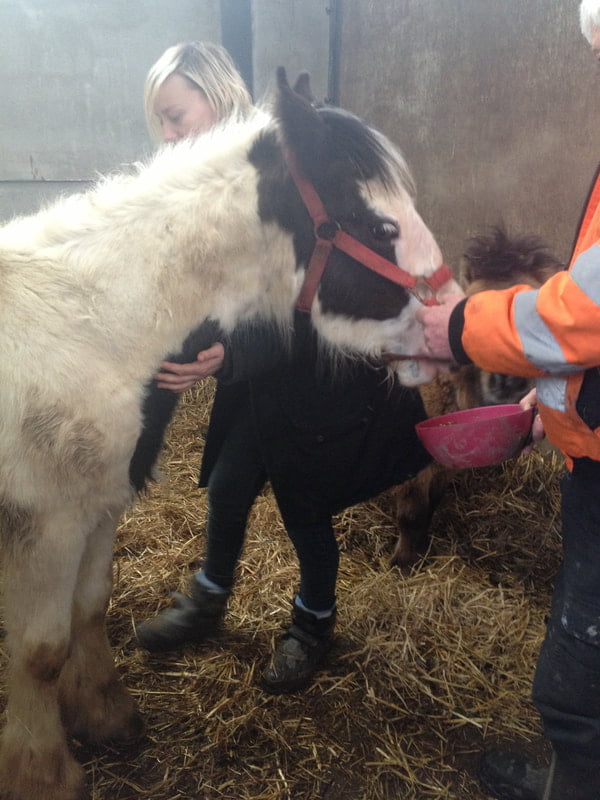 2014
By 2014 it became clear that we needed an MLHR farm for our many animals. Cathy and her partner Neil Hannon from The Divine Comedy were also looking for their own farm, somewhere they could write and record their music and where they would have space for rescued animals.
They finally found their wonderful home at the end of 2014 and moved in by Christmas.
Robin, Charles and Harry were the first horses to arrive in their front paddock and huge work got underway to get the place ready to accomodate many more animals.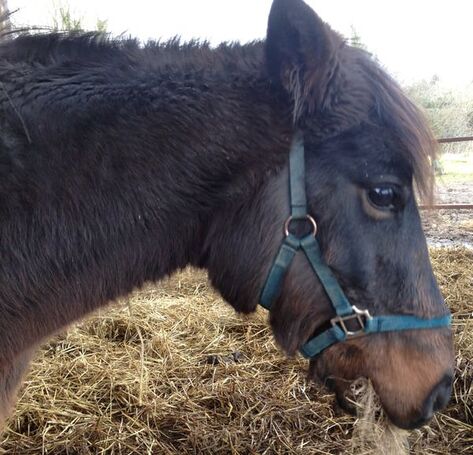 2015
This year MLHR finally found our main rescue centre. Based outside Enfield in Co Kildare it was discovered through the grapevine. The couple who owned the land, Mona and Niall, found out about the girls and MLHR and offered to rent Mona's old family farm to them. Mona loved the idea that the farm she had grown up on, that her Dad had worked so hard on and loved so much, would now be a haven for neglected and abused animals. Work began to renovate the farmhouse and the farm itself and when that was completed, rescue animals began to arrive – and they have not stopped arriving since!
Peter the tractor came with the farm and is still serving it well. Lovingly named after Mona's dad, it's Peter who allows the huge round bales of hay to be brought over the fields for the horses all through the long winter months. It's Peter who drags the muck scraper round the yard and it's Peter who pulls trailers full of rubbish or equipment.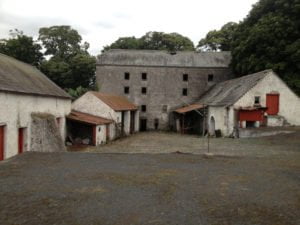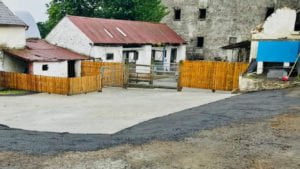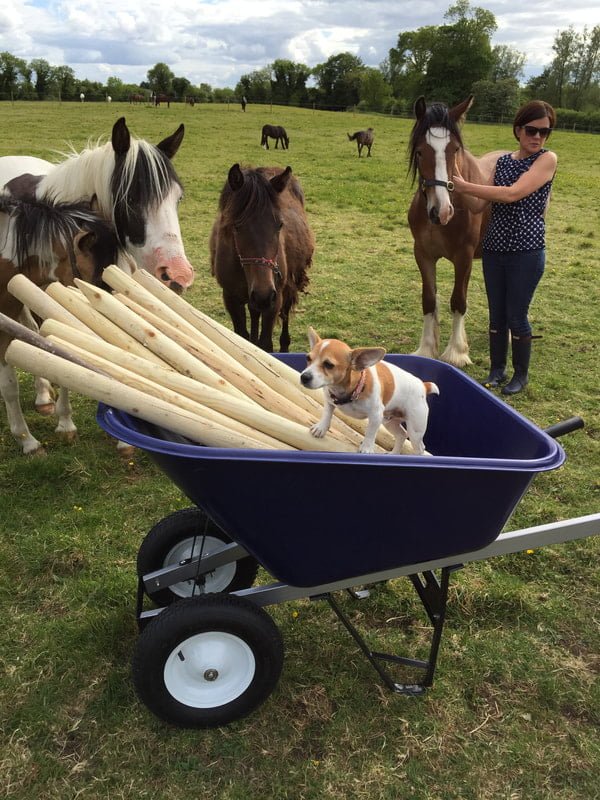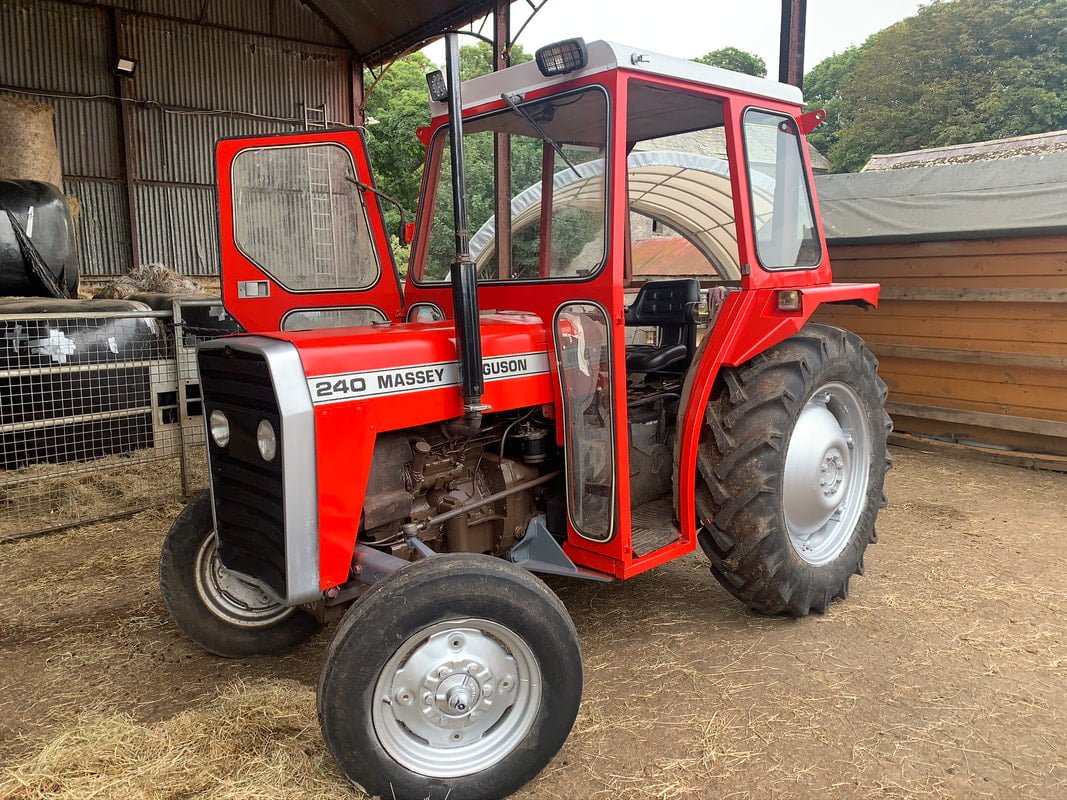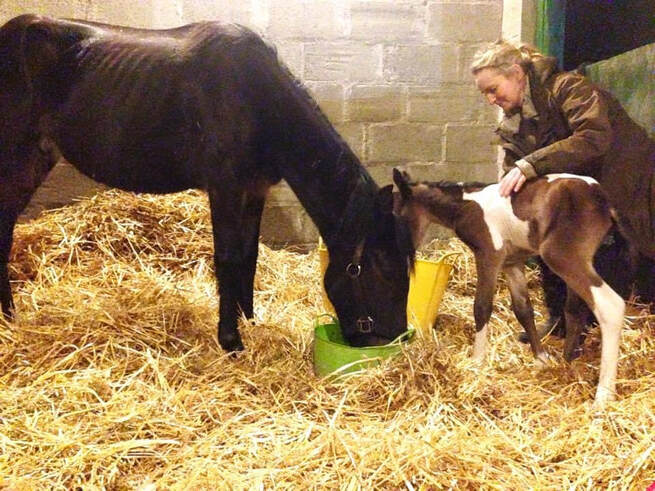 April 2015 saw the birth of the first foal on an MLHR farm. Stella the horse was rescued from Finglas where dogs had been attacking her and another horse. She was brought to Cathy's farm and it was there that she gave birth to Felix.
An area in Clondalkin, known as Fonthill, has for MLHR become synonymous with horses in trouble. When winter of 2015 arrived we saw that the horses were starving in Fonthill and so MLHR organised a haydrive. We needed many hands to help take all the hay in small bags over rough terrain down to the horses. An appeal was launched on Facebook and when the day arrived so too did nearly a hundred local people to help. It was an awesome outpouring of love for our capital city's horses.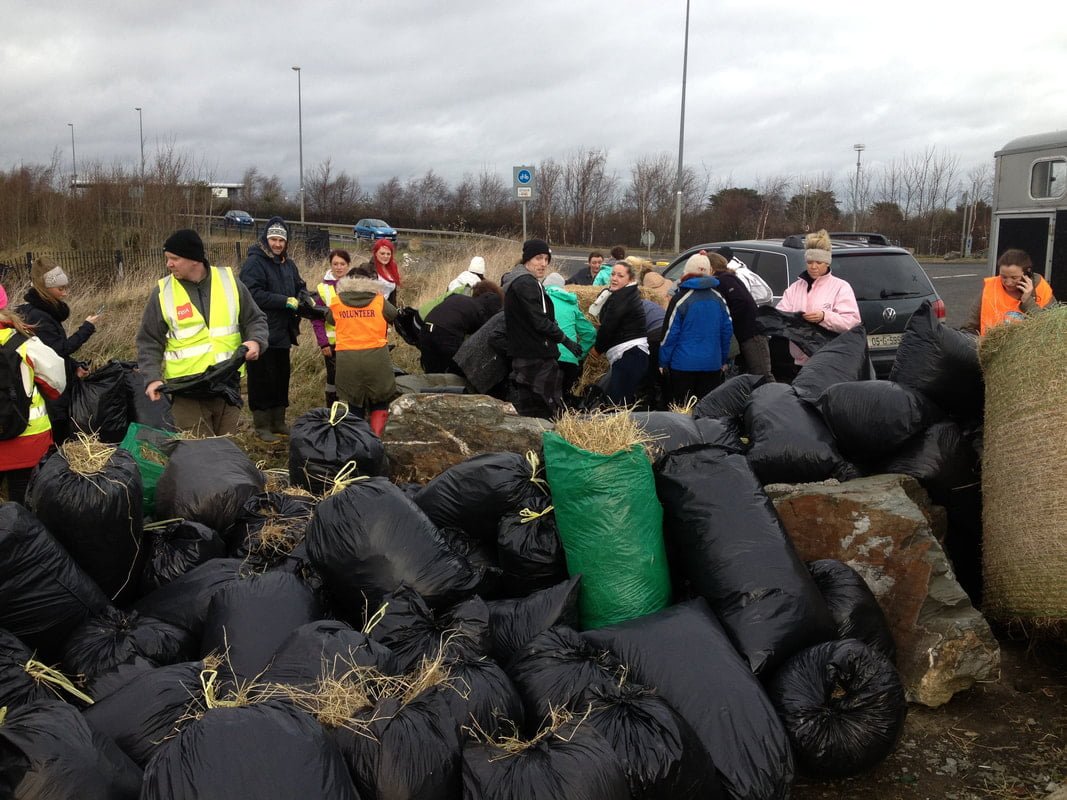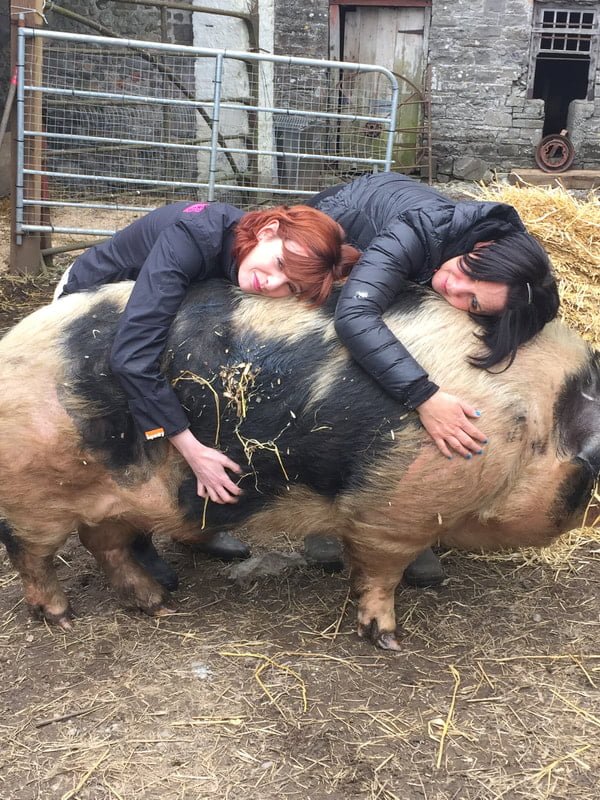 2016
In 2016 we introduced both goats and pigs to MLHR. Wilbur was our very first pig on the main MLHR farm and certainly our most famous and much loved one. Arnold, Napoleon, Winston, Penelope, Fred and Mrs Wobbles all arrived on Cathy's farm and made themselves right at home. As for the goats, Gladys and Edgar arrived on the main farm and captured our hearts. They were soon followed by Gavin and Clifford – and quite a few more since!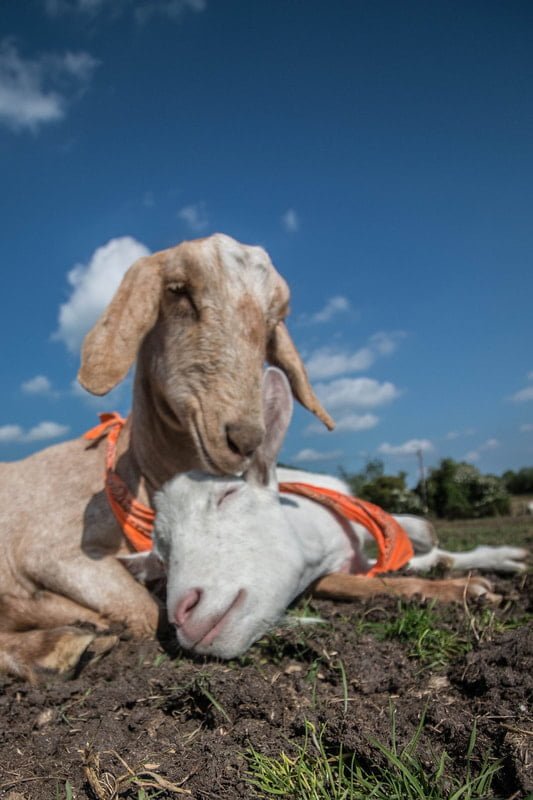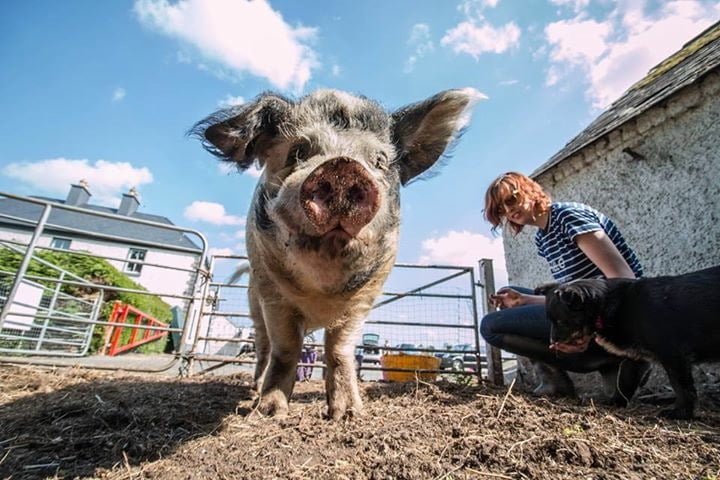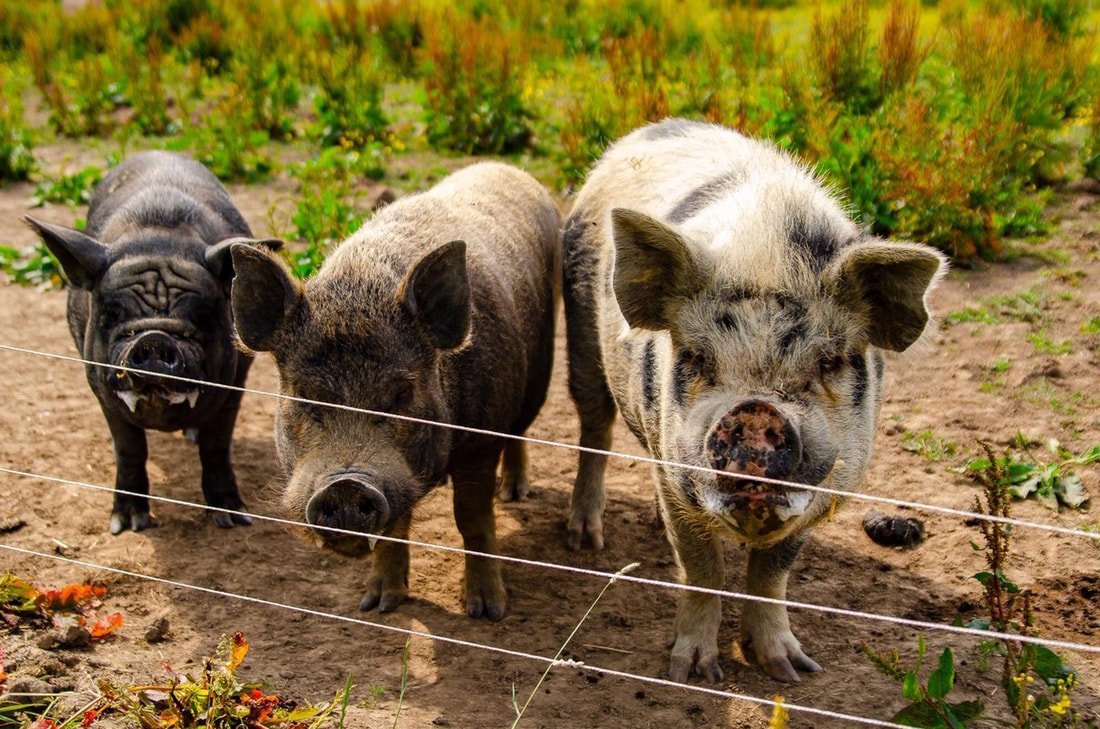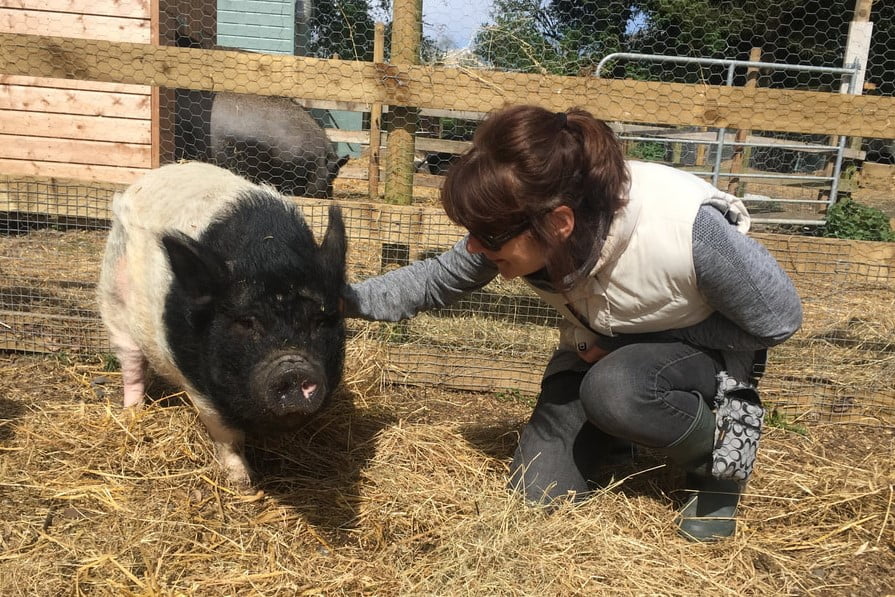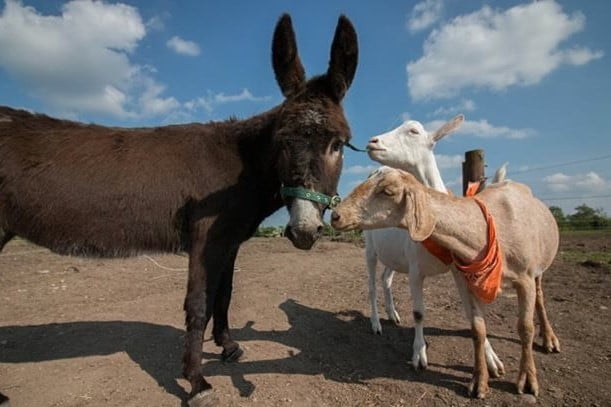 In 2016 we had our first German adoptions. Months of work went into setting up our adoption programme for Germany. Passports organised, vet checks done, forms signed in triplicate, all translated into German and our horses Orla, Alex and Ricky were on their way. Maddie and Mags who run our equine rehoming team went with that first transport to see how the experience was for the horses and make sure everything was up to MLHR standard.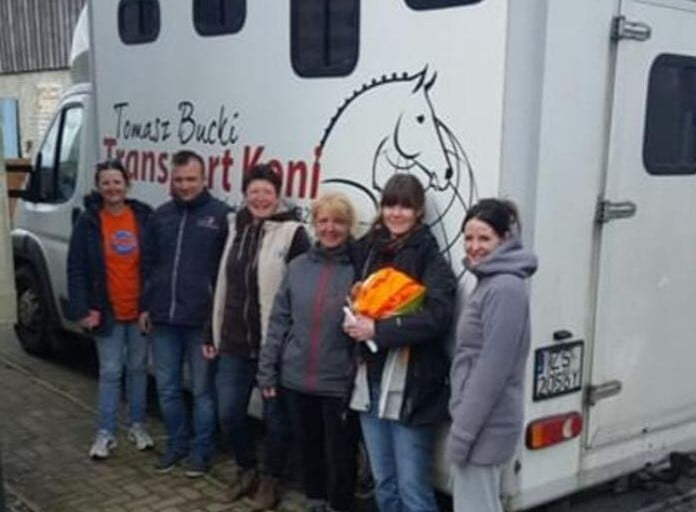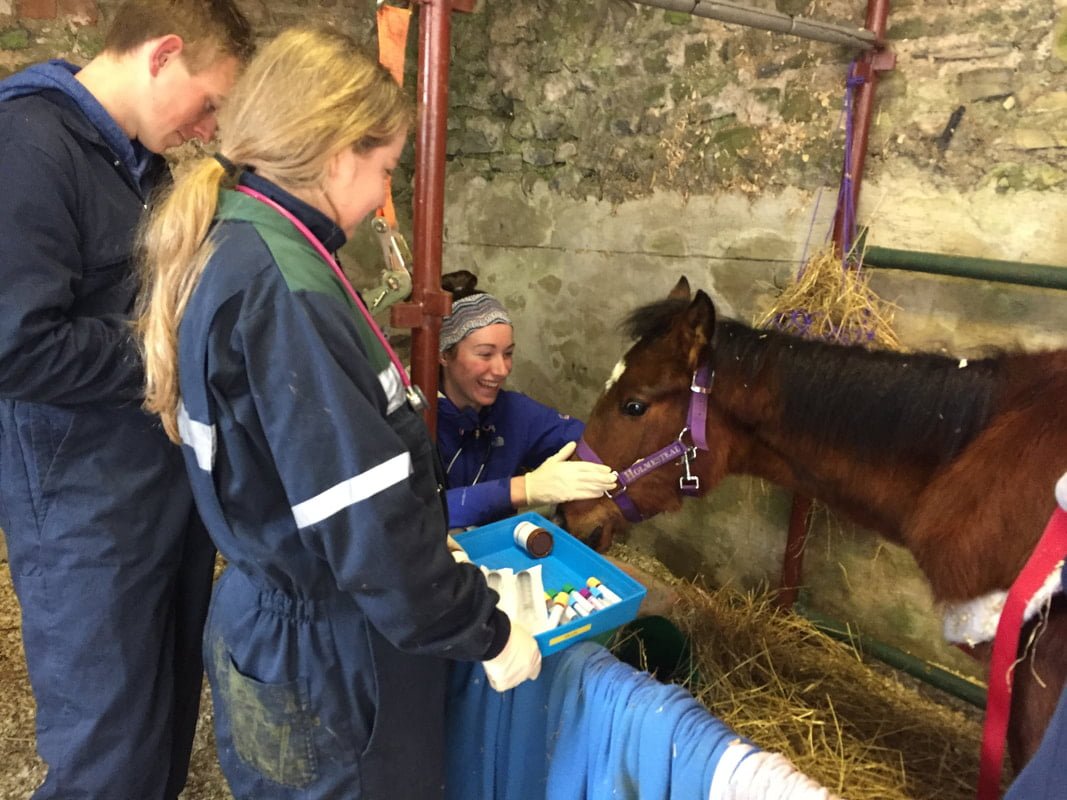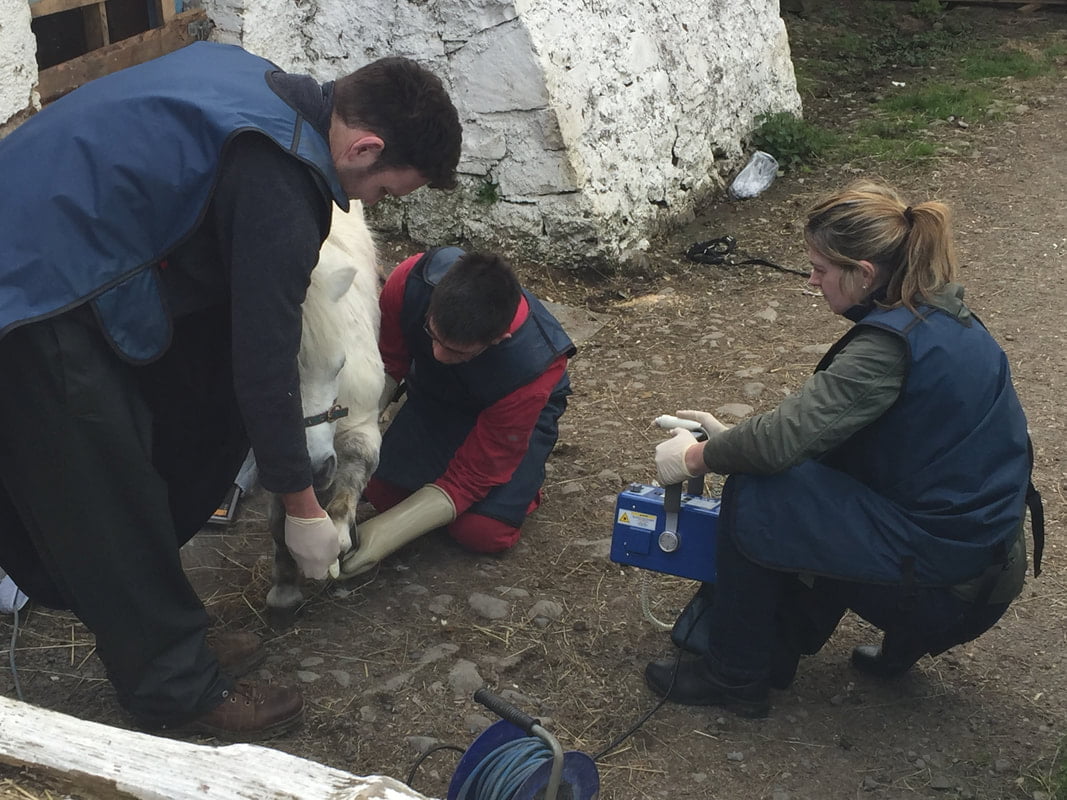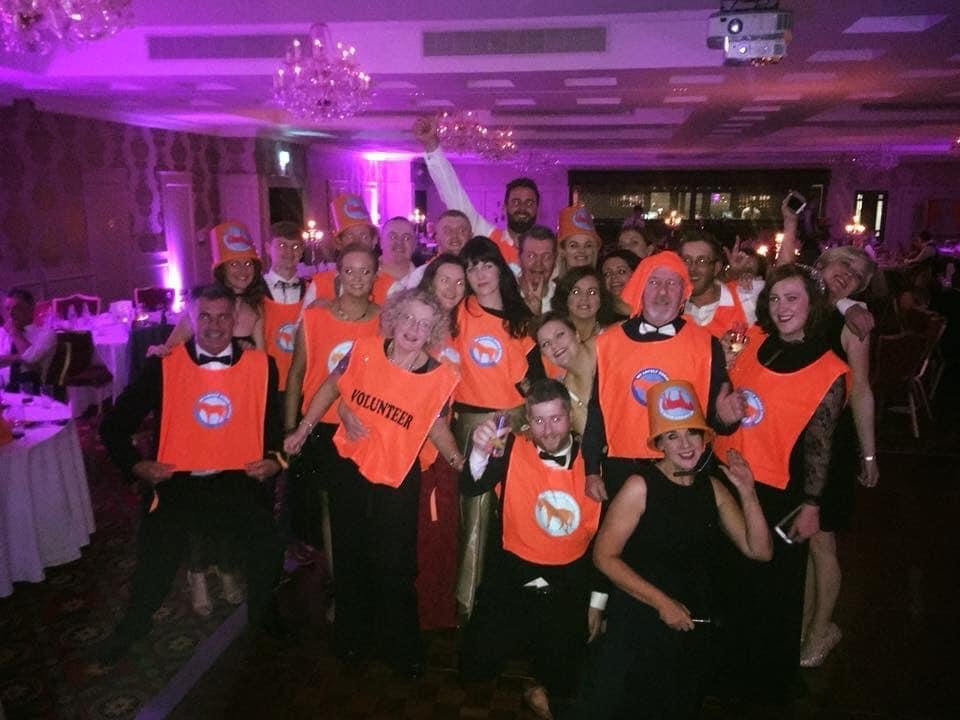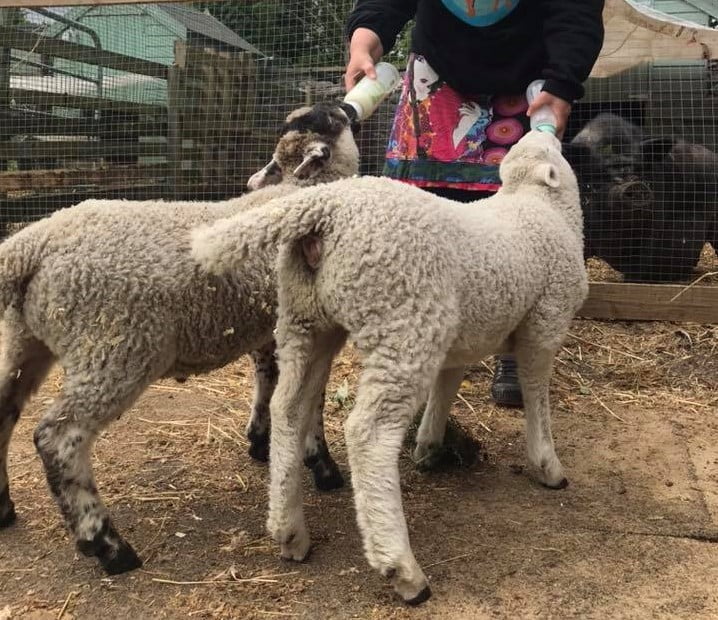 2017
2017 was the year when we rescued our first lambs, Eric and Ernie, who have since been adopted and are living happily in their new home.
That year MLHR also teamed up with UCD large animal veterinary clinic. The weekly visits, which were originally begun by their amazing head Vet Nikki, saw different groups of students come to the farm to learn how to handle equines and to get a great insight into the many injuries and illnesses that can befall them.
In Summer 2017 Cathy built her arena and wintering shed, both fantastic assets to her farm. The wintering shed was designed by Cathy herself. Most of her animals can't winter outside on the fields unlike many of the hardier cobs and horses up at the main farm.
MLHR has held three fund-raising black tie balls, the first in 2017 in the Glenroyal Hotel in Maynooth. It was a lovely opportunity for many of the volunteers to attend and to meet in circumstances where, for once, they weren't all wearing wellingtons or covered in mud.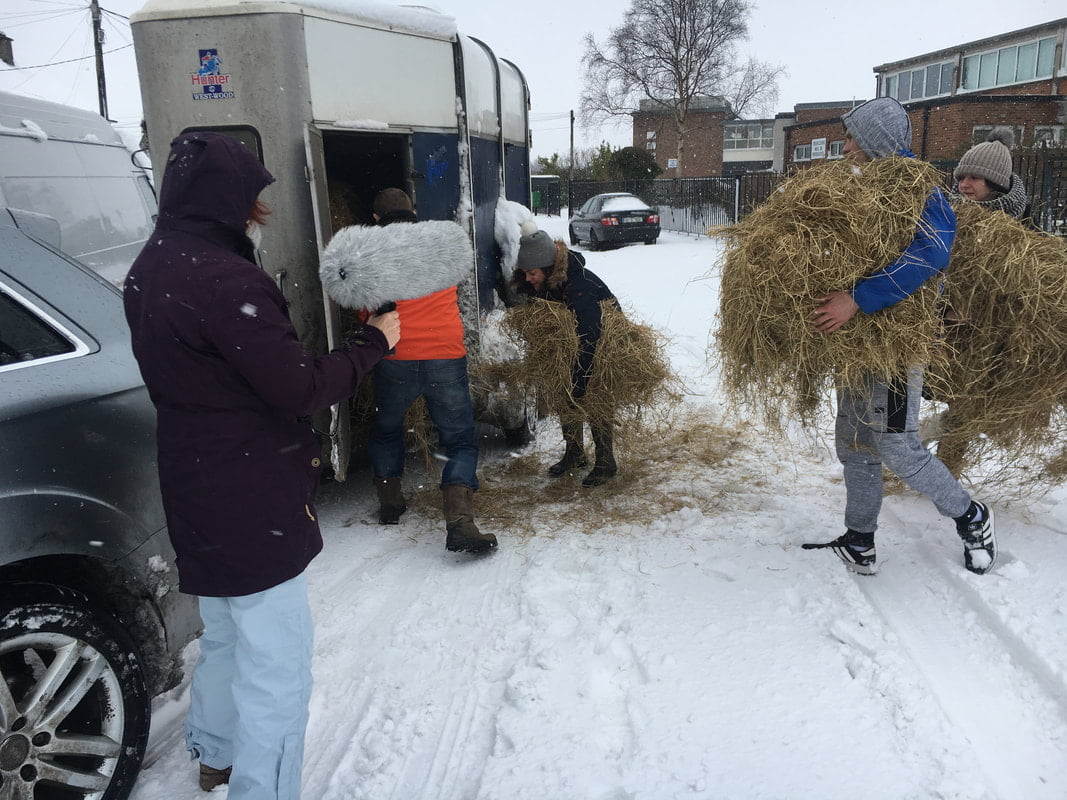 2018
In the spring of 2018 the notorious Beast from the East hit Ireland and all throughout the snow MLHR volunteers did hay drops all over the city to all the areas they knew that horses would be left to fend for themselves. That summer was a very dry summer and so our volunteers switched from hay drops to water drops as horses were left all over the city in scorching heat with no water available to them.
Then in April one of our horses was stolen. One evening as all the horses were coming in from the fields the volunteers noticed that Polly Pockets, one of our smallies, wasn't with them. They spent hours searching for her in fear that she'd had an accident. Neighbours were contacted and their fields searched in case she'd managed to get out herself but there was no sign. Someone had taken her. A huge social media appeal went out to find her.  Two and a half weeks later, a lady called Olivia was out walking her dog in Co Offaly when she came upon Polly in a wooded area. The thieves had painted her hooves black and plucked the white hairs out of the star on her little forehead hoping to disguise her but had then dumped her when she became too hot to handle. Polly started following Olivia home and within hours we had our sweet Polly Pockets back again.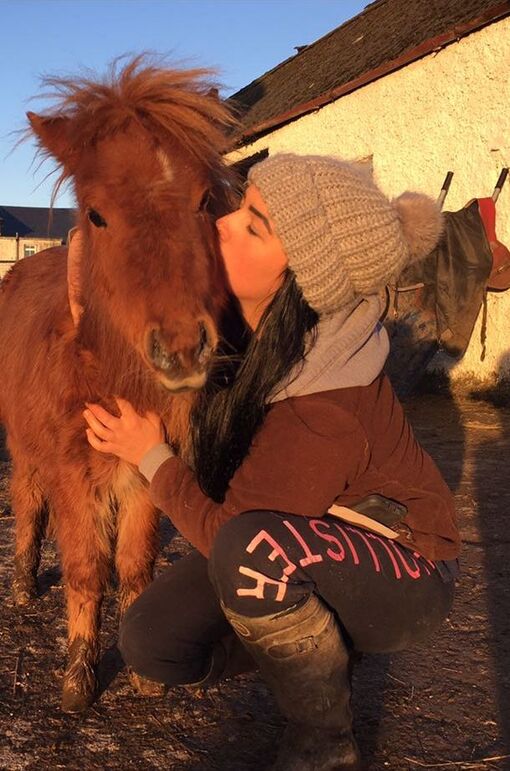 2018 saw the beginning of our cat rescues. Our first rescue was Logan, found in May by one of our longtime volunteers Ted on the side of a dual carriageway. He was only 8 weeks old. He went straight to foster with Fiona and her husband Anthony. Since then Fiona has rescued over 150 cats for MLHR.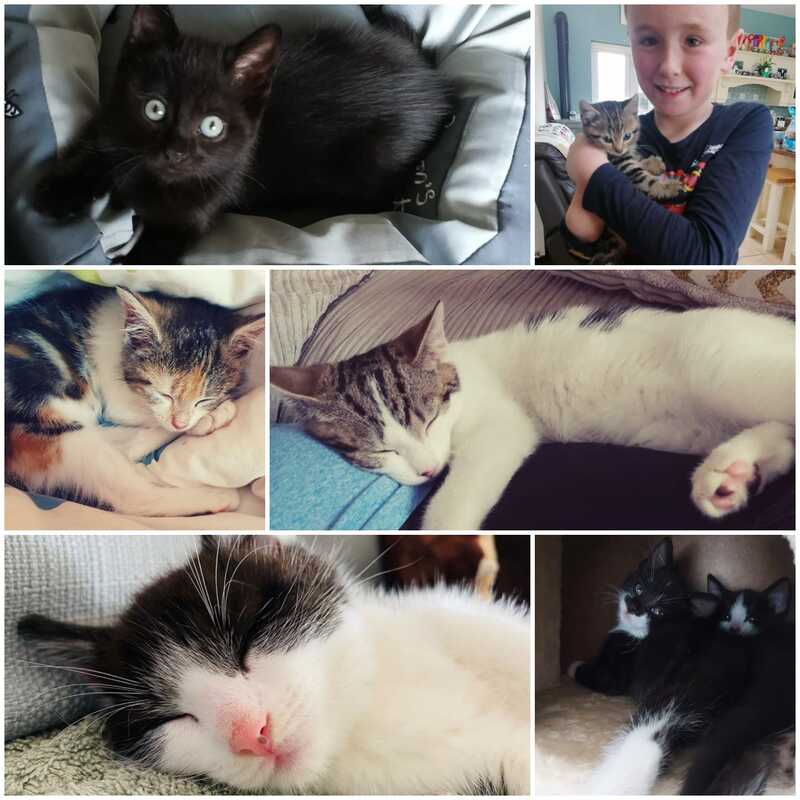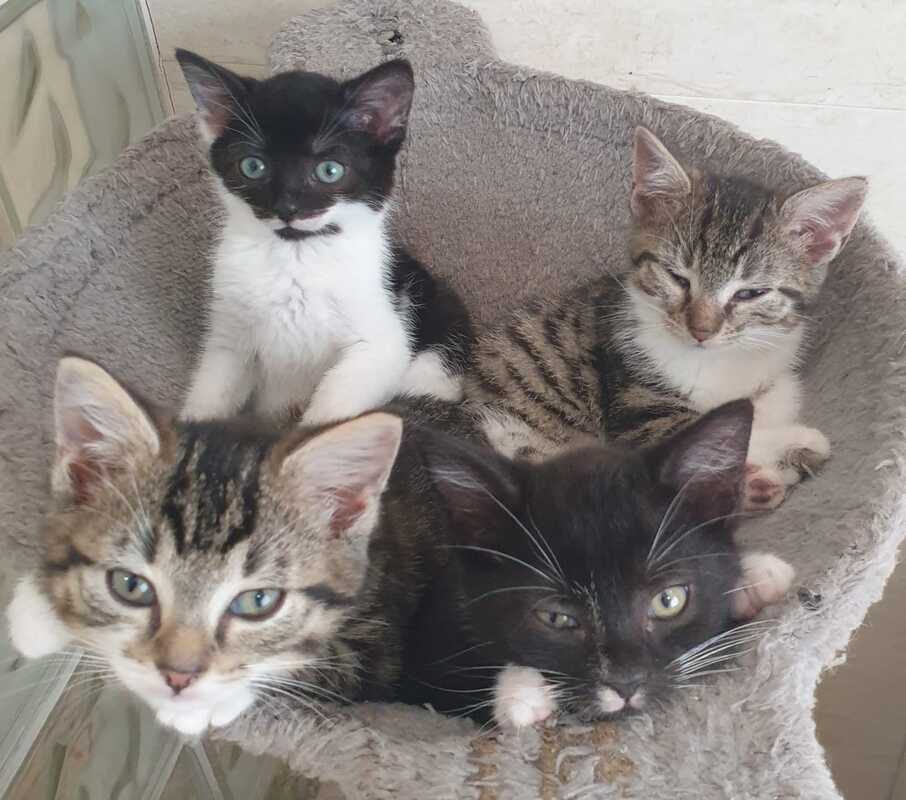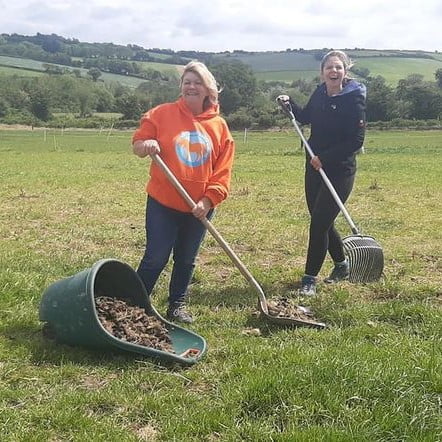 2018 was also the year that our Cork base opened. In late 2017 we met Kelly through a rescue and in 2018 she teamed up with Jeanette and along with their families and some truly dedicated volunteers they have run MLHR Cork since then. Our Cork base is run from Jeanette's own farm and the first rescue horses to join Jeanette's two resident donkeys were Jingo and Jolie.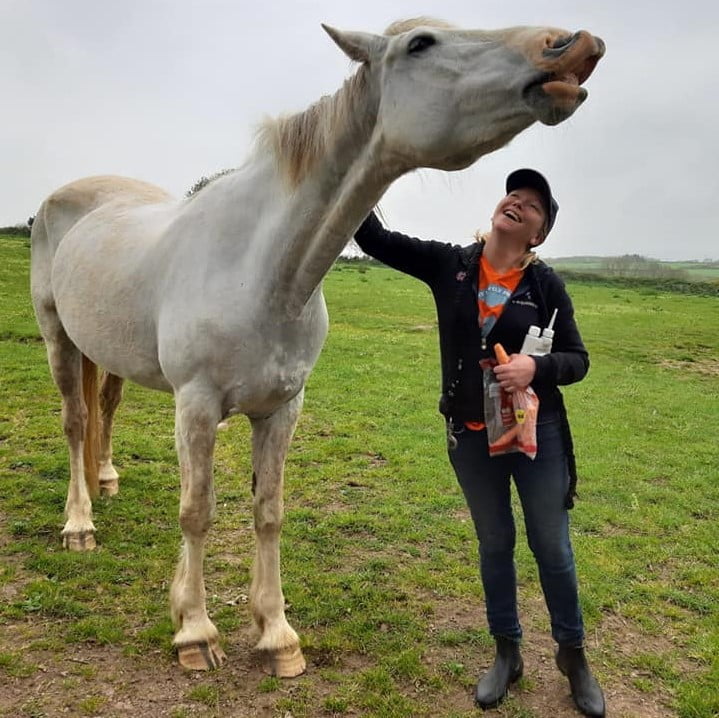 2019
In 2019 we received an enormously kind legacy from a lady called Olive and we were able to finally concrete the yard and create large dry standing areas for the horses. To top this off we invested in our shelter domes and four in total arrived in March. They protect our horses from the elements and look beautiful on the skyline.
We had two big gigs this year also, Marley Park Animal Love Fest on August 17th and our biggest Electric Picnic ever that September. Trojan work went into organising both events but they were an amazing success.
The MLHR memory tree that Christmas was a huge success and people loved the daily photos posted of all the new names on the tree so they could search for their own beloved pets.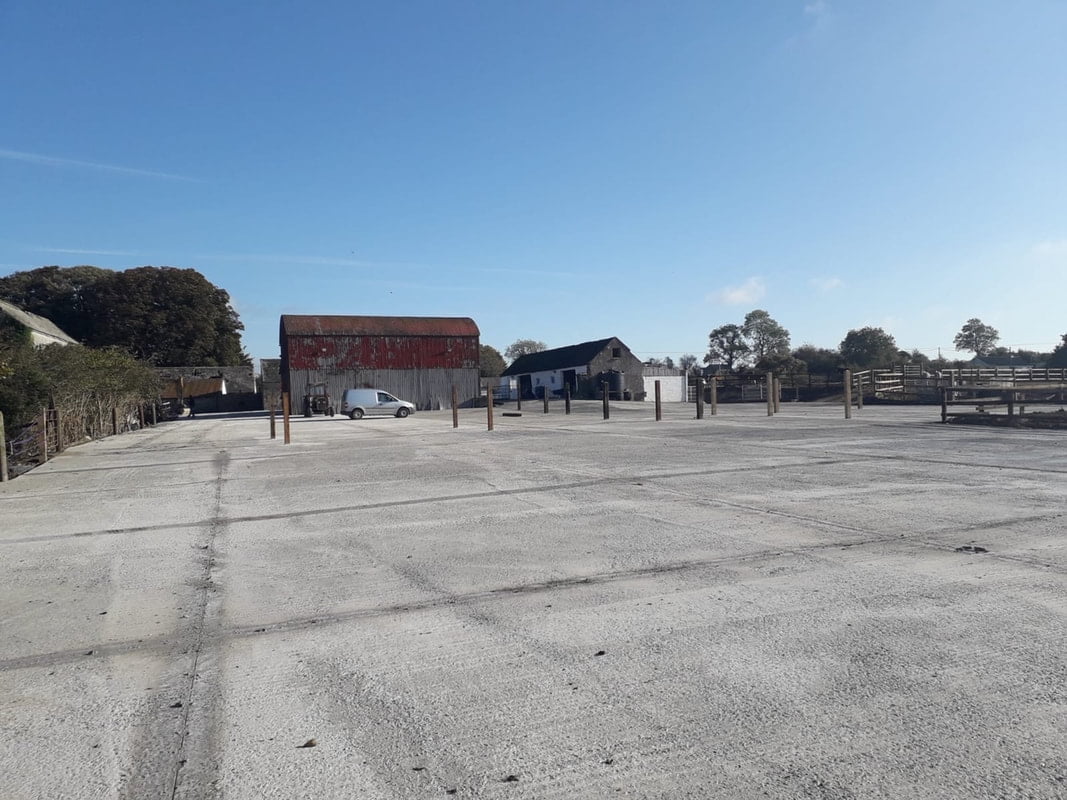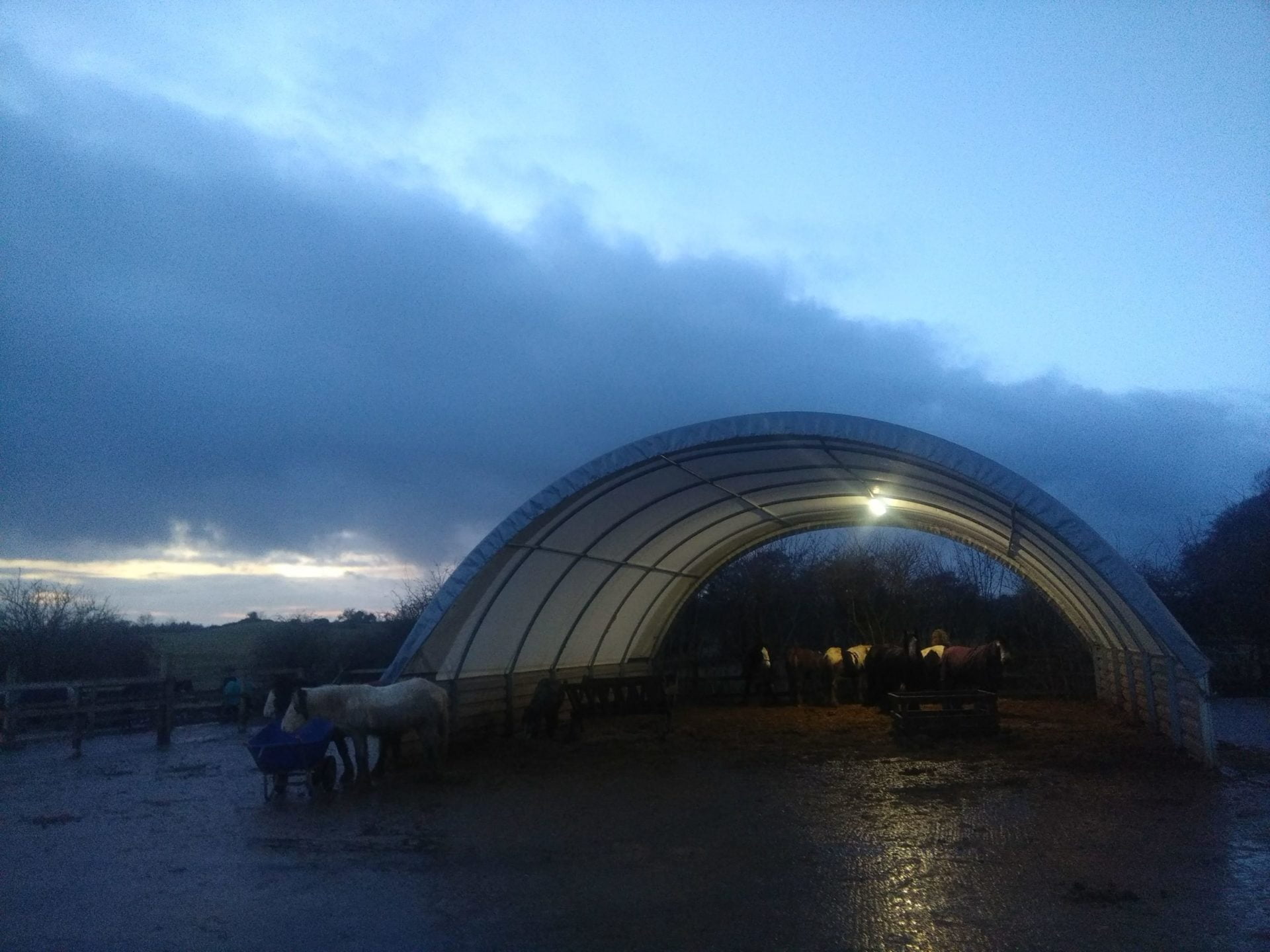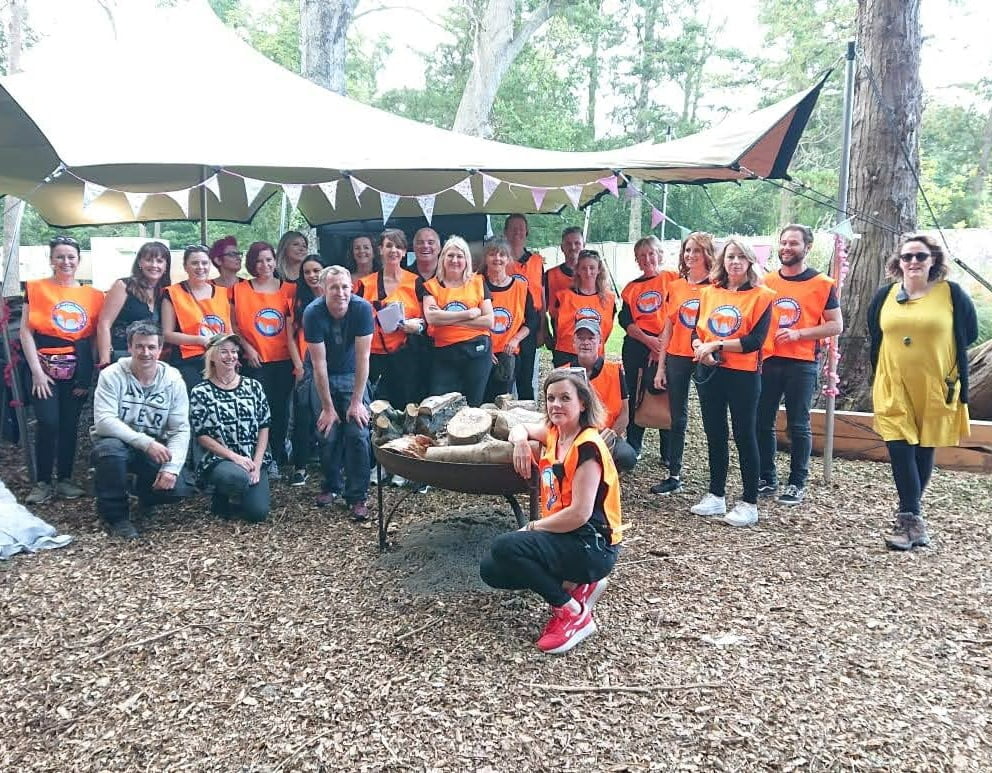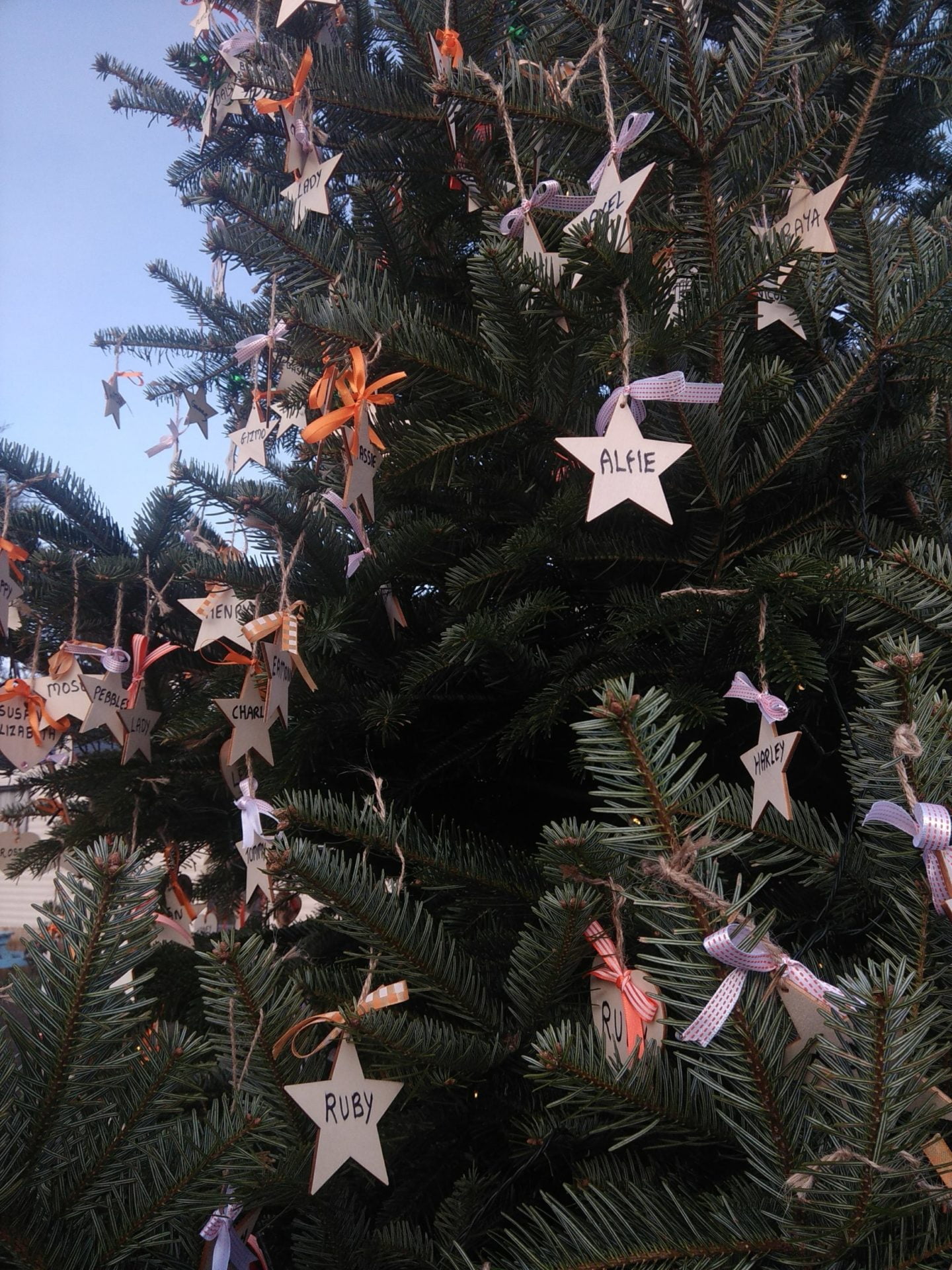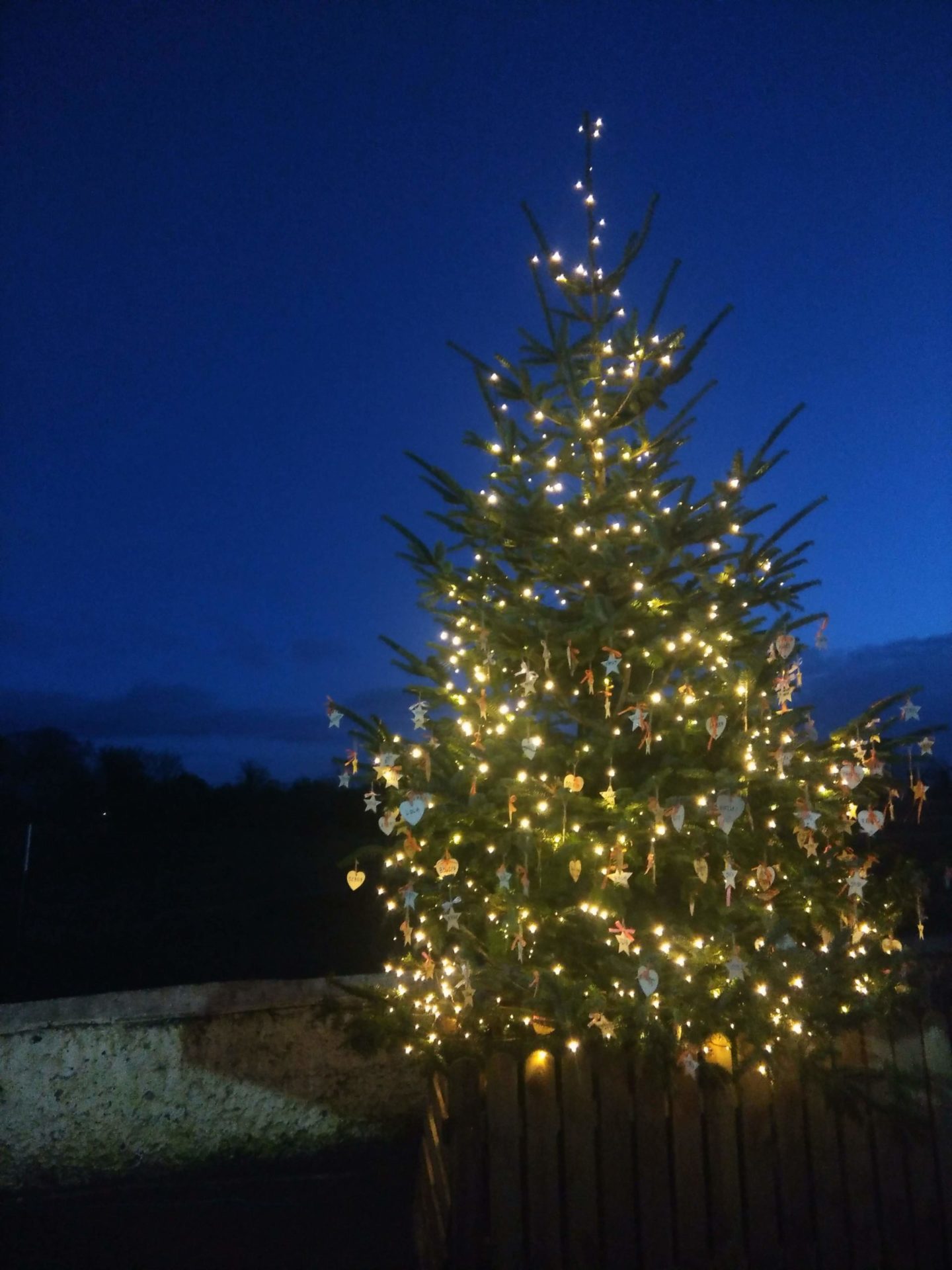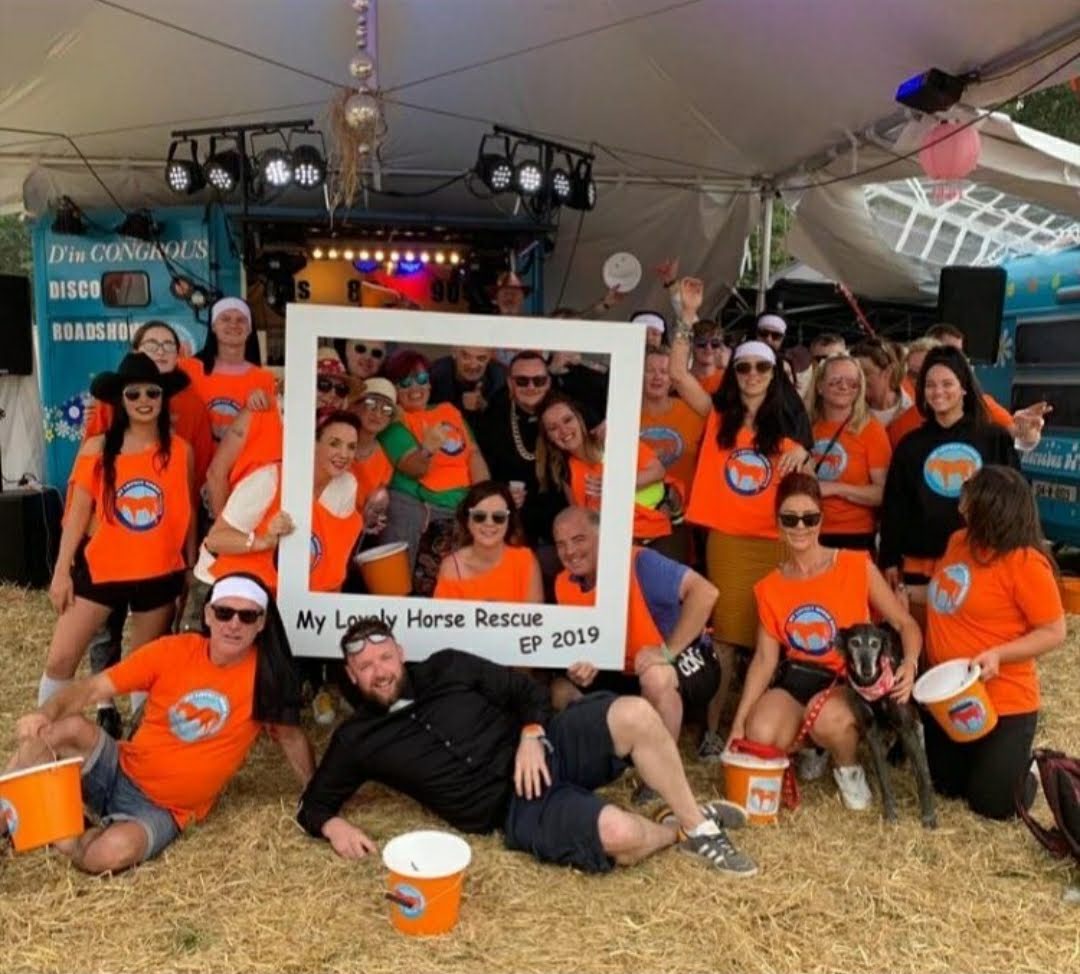 2020
Since we began rescuing them, pigs have stolen our hearts and become an important part of MLHR, so much so that on the 24th of April 2020, My Lovely Pig Rescue was born. Based on Cathy's farm, MLPR is dedicated to the welfare of pigs, by both rescuing them and educating others about them – Cathy has hosted two pig welfare training days on her farm for department veterinary inspectors.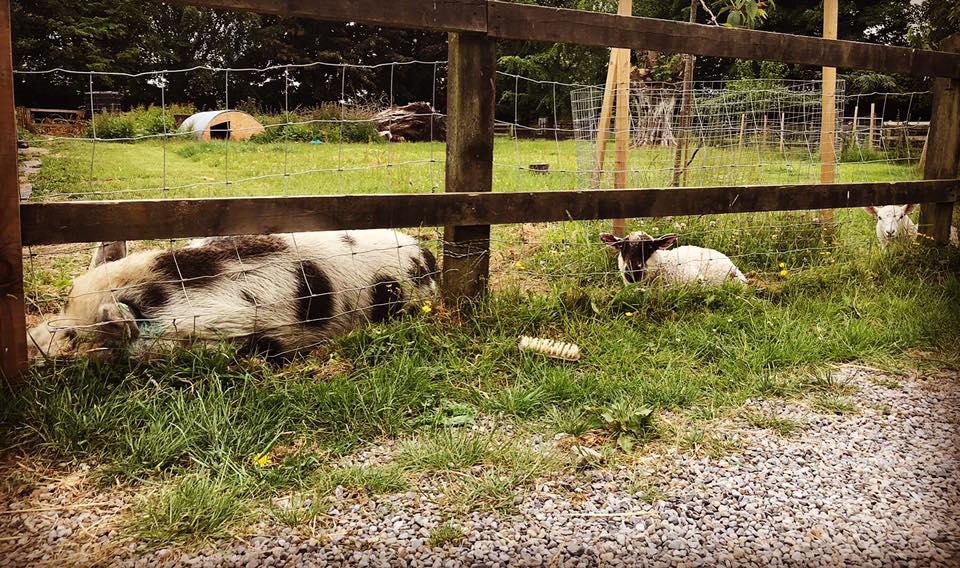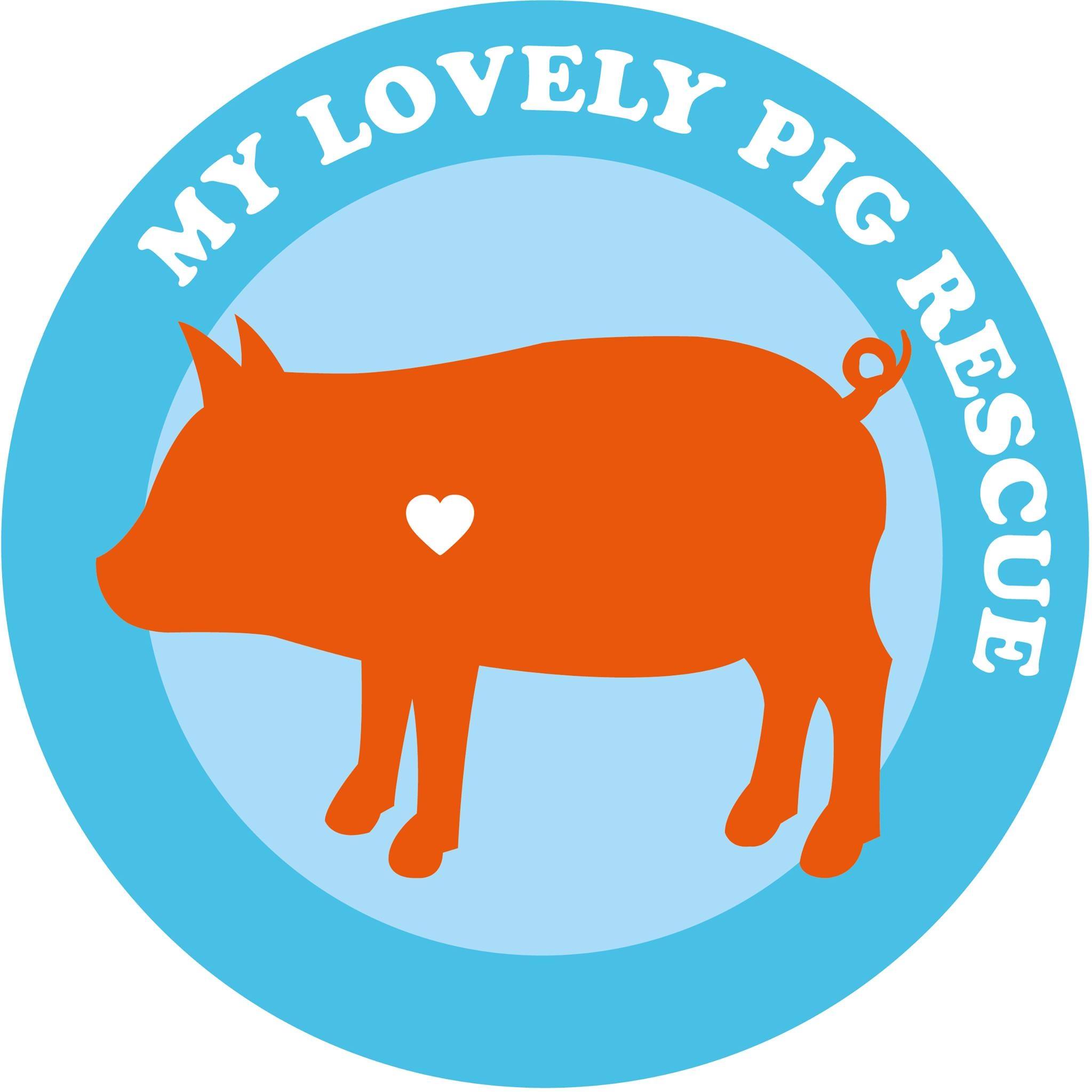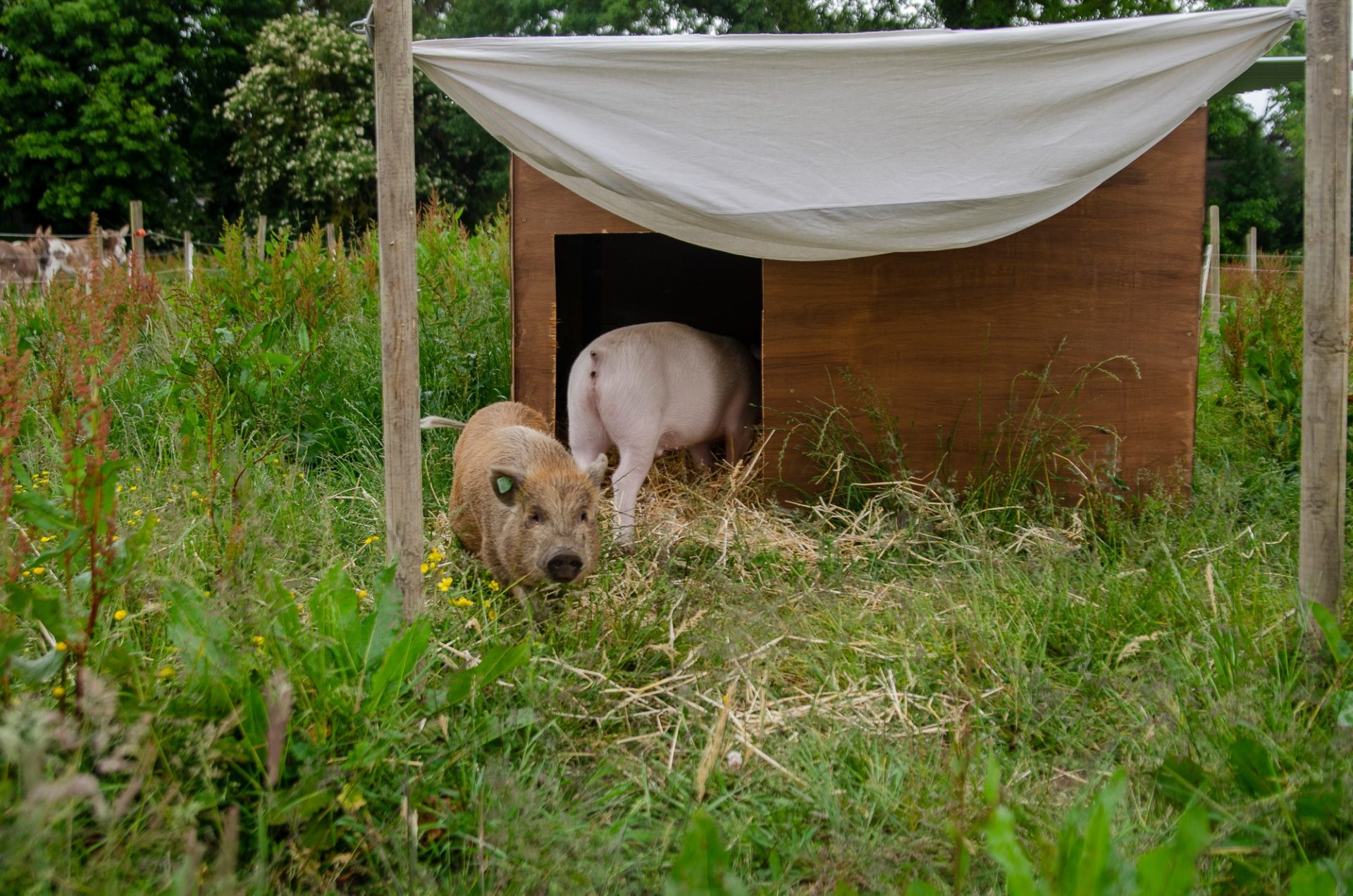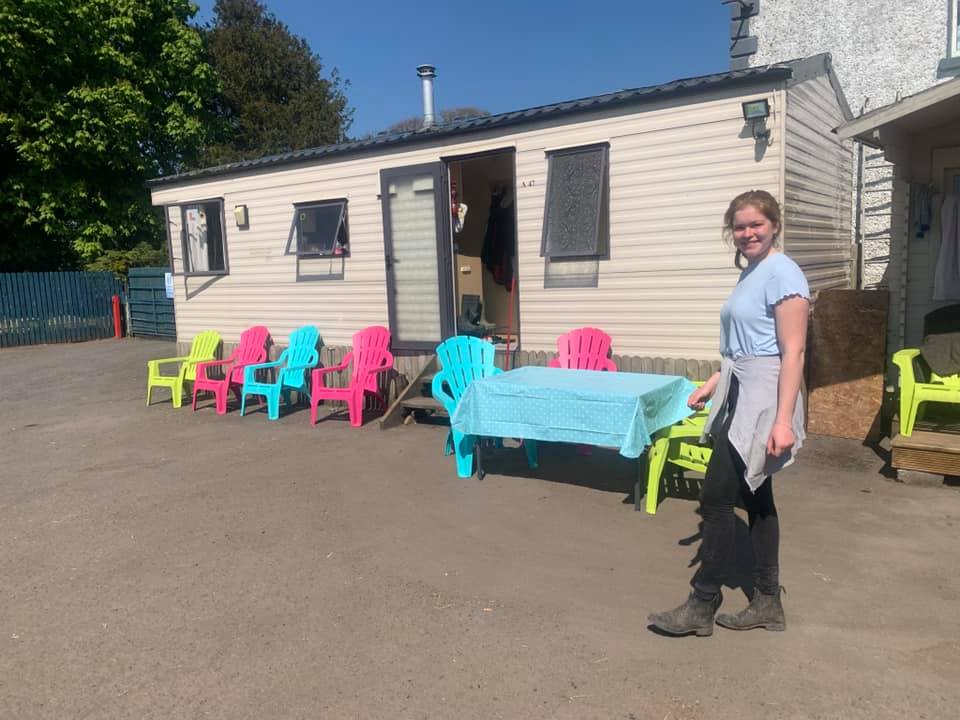 After the excitement of becoming an officially recognised charity early in 2020, the year proved a difficult and challenging one for MLHR as all of our many Summer fundraising events were cancelled and face to face fundraising was impossible, yet animals still needed saving. Our farms remained open for rescues and we took in 398 animals over the year working with as small a crew each day as possible. Our fantastic admin volunteers worked tirelessly throughout the year monitoring and responding to welfare reports up and down the country. We also had an amazing group at our farms who worked throughout the lockdown to keep us running. This group was made of some of our volunteers and many workaways who stayed with us throughout the first lockdown. We owe them all so much!
We're celebrating!
On Saturday August 7th we will be hosting a celebration for our 10th anniversary at our main MLHR farm surrounded by some of our friends who have made it all possible through the years. Keep an eye on our social media page as we will be going live from the main farm on Facebook Live at certain times between 3pm and 6pm.
We would love to celebrate with all of our followers and supporters so we ask that you post a photo or video of you raising a glass for this great occasion for our charity and tag My Lovely Horse Rescue in your post.
And as always, we can't do what we do without the support of the public. To help us begin the next 10 years and to continue rescuing animals in need we ask for a €10 donation, a euro for every year we have been in operation.
Thank you all again and here's to the next decade and all the animals and friends we've yet to meet.